After turning the little social butterfly's plea to have a birthday party at home, she finally accepted a birthday lunch out of home, with her 3 besties.
The choice of restaurant was however her daddy's as he's heard good reviews and ravings on iCook Italian Gastronomia @ Plaza Damas.
Picture of the girls, all fresh before they ate, played and sweat...
Here's what the hubster ordered. We first started off with mushroom soup, pumpkin soup and an authentic Italian beef soup with fresh mushrooms and veggie. But no picture was taken. I was busy serving the girls.
We were served this very tasty flat Italian herbs bread, to dip with olive oil and vinegar, as appetizer.
Then came the salad with buffalo cheese garlic toast and tomatoes.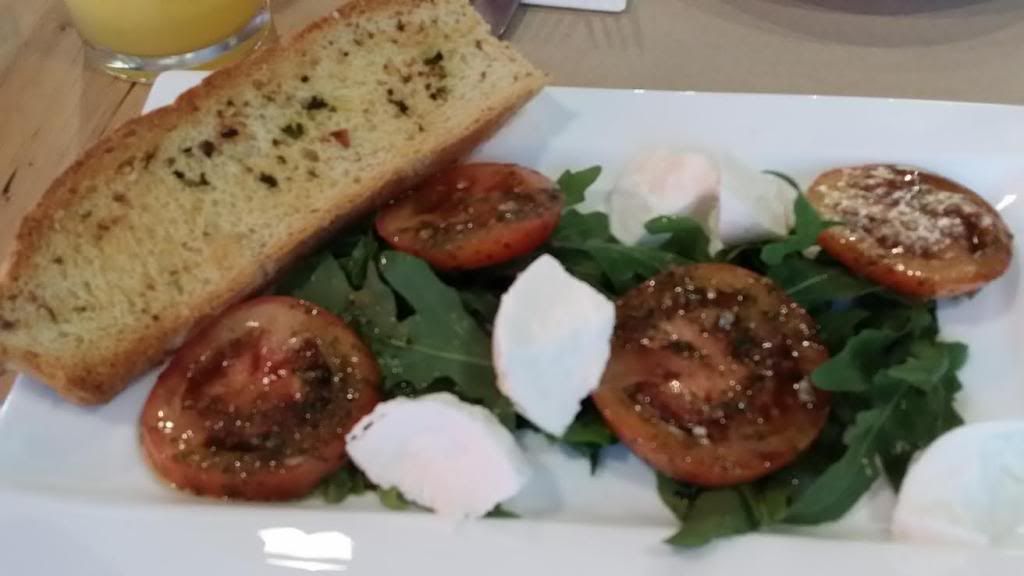 Two types of pizzas. The one shown below is the mushrooms and sausage pizza, topped with a raw egg in the centre.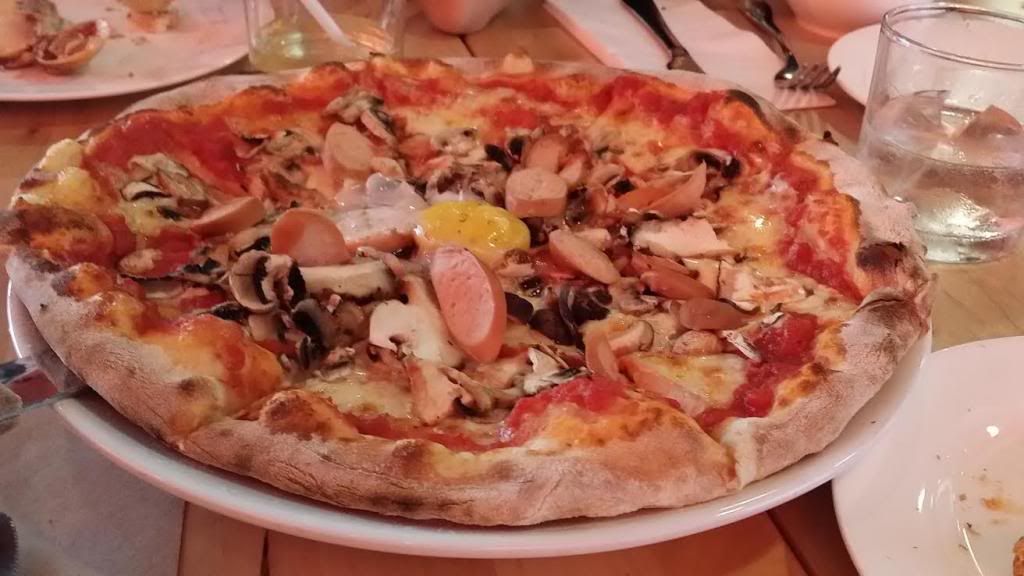 Grilled pork ribs with big onions and fresh mushrooms, which was super delish and stood out among all the dishes that we ordered. Still can't get this out of my head. Will definitely order this dish again in our next visit.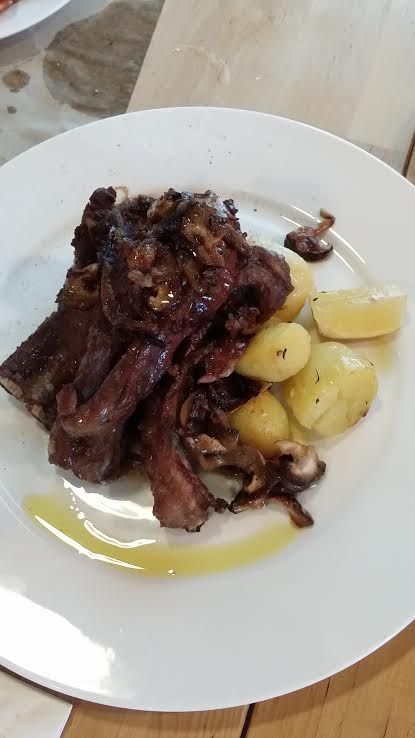 Clamps tomato soup.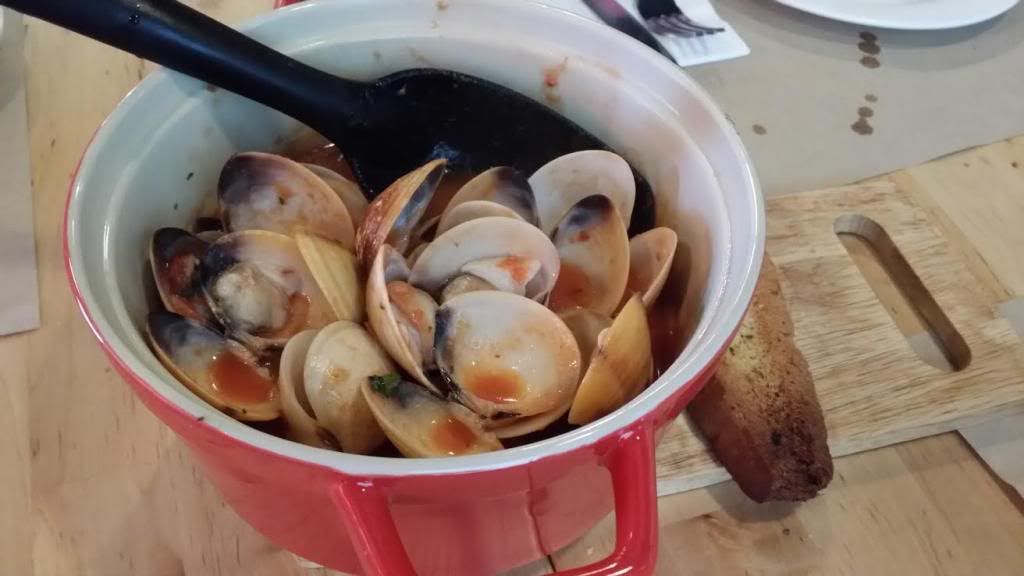 Not sure what this unusual dish is called. It is fresh rockmelon wrapped with smoked bacon.
Seafood pasta.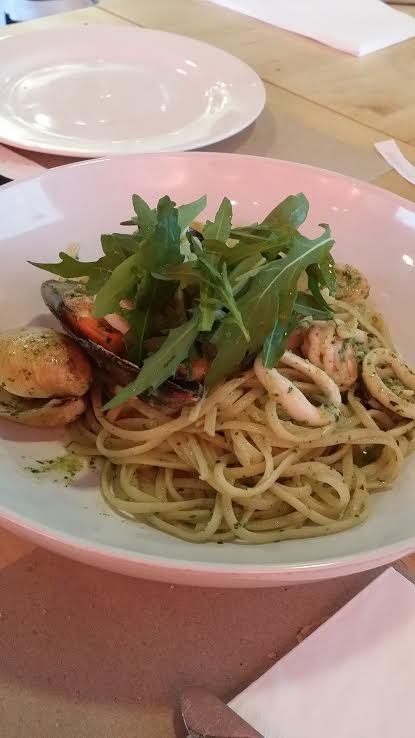 Squid Ink Tagliatelle with seafood. The pasta there is made fresh.
As you can see, all the dishes were very authentic Italian, cooked by an Italian chef, who is the owner of the restaurant. For those of you foodies who are keen to know the prices of the dishes, I have included the bill here for your viewing. I have no freaking idea what the dishes in Italian names are called in English.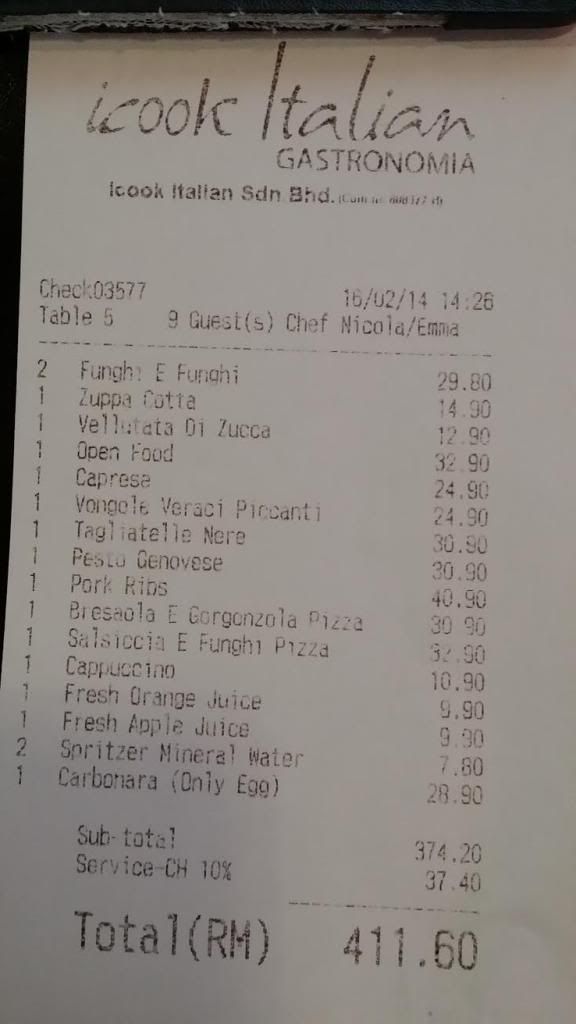 Overall, the food was good and definitely worthy for another visit to try other dishes on their menu.
iCook Italian Gastronomia
Plaza Damas
3 Jalan Sri Hartamas 1,
Kuala Lumpur
+60 3-6211 4000