During our recent stay at my parents in Ipoh, my mum finally exposed to the girls some of the old 'treasures' that belonged to my brothers and me.
The girls are now old enough to appreciate these 'treasures', hence my mum unlocked the 35-year old cabinet that all the hidden old 'treasures' have been kept all these years after my brothers and I left our nest.
Apart my beloved collection of pencils, Sanrio and Disney stickers and stationery items, these stamp albums were once dearly cherished by my brothers and me.
If you are 'old enough', you would have probably seen these old Malaysia stamps....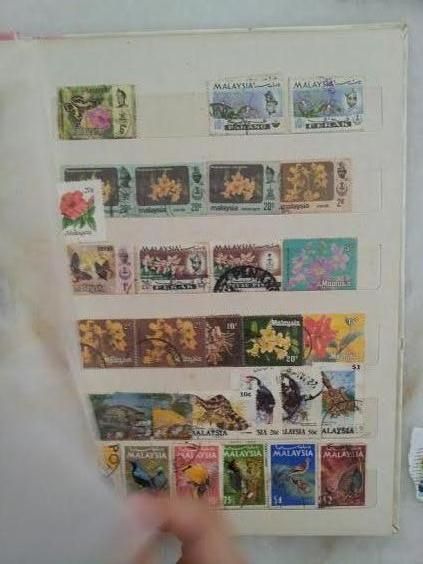 Cass was delighted to see such a lot of stamps! This babe of mine seems to have a deep interest in stamps collection and has been keeping stamps that she sees from our envelopes.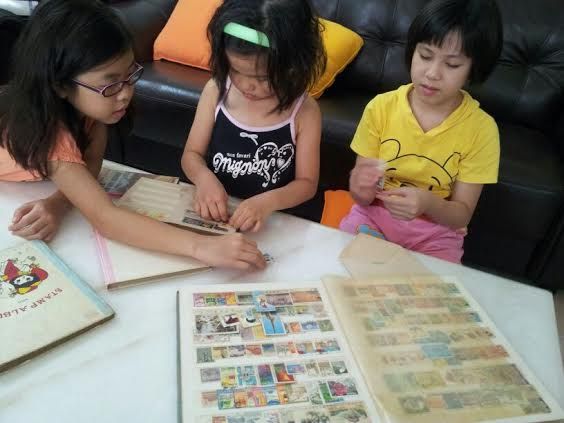 Do these stamps look familiar to you too? Some of these are stamps from London back in the early 1980s.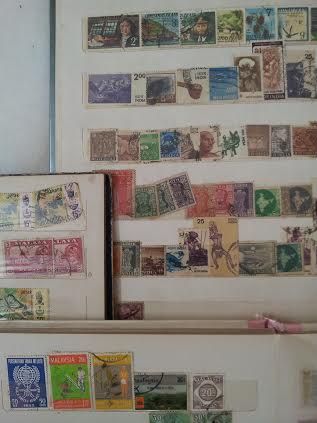 Stamp albums aged over 30 years. Some of the stamps in the albums are dated in the 1950s, 1960s and 1970s. I think our antique stamps would have probably cost a lot now!
Who wants to buy? ;)