This blog post is supposed to have been done about two months earlier. That was when we first visited Avenue K and had lunch at Taste Enclave, a swanky atrium (some may call it high-class food court) comprising 16 stalls and 4 mini restaurants, serving a smorgasbord of local and international cuisines.
As usual, I find it too time-consuming to do a post on a restaurant or eatery. So this post is going to focus mainly on pictures (well, not too crystal clear ones as the lighting at Grandeur Teppanyaki was a tad dim) and not so much on my review of the restaurant.
The highlight of our lunch at Grandeur Teppanyaki was this teppan chawan mushi. I was awed when the teppan chef told me that he was going to prepare our teppan chawan mushi, which is traditionally prepared steamed.
First he stir fried some fresh mushrooms on the hot steel plate. Then, he placed 3 huge onion rings on the hot plate...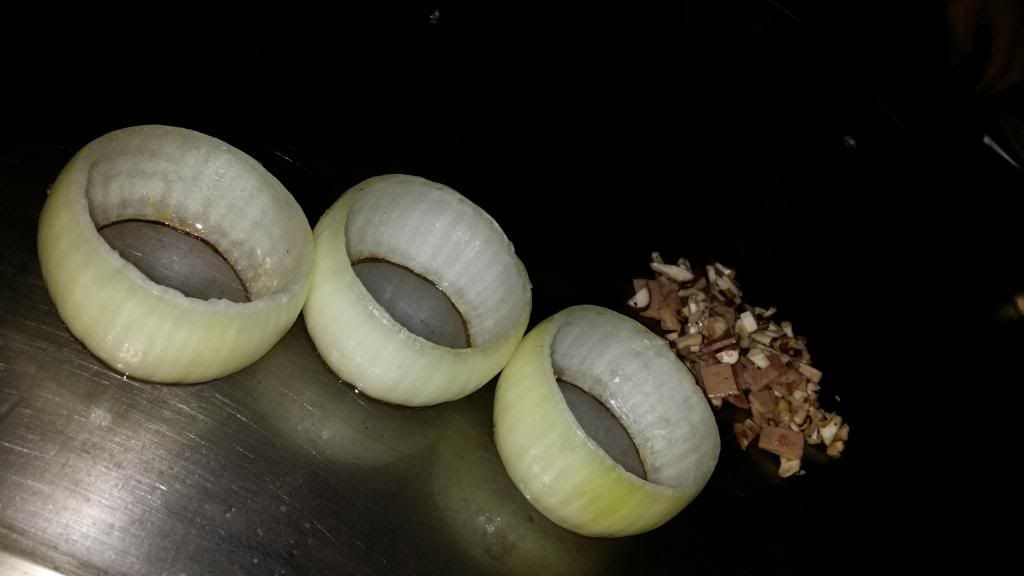 Then he poured in the egg mixture inside the onion rings and added in the mushrooms...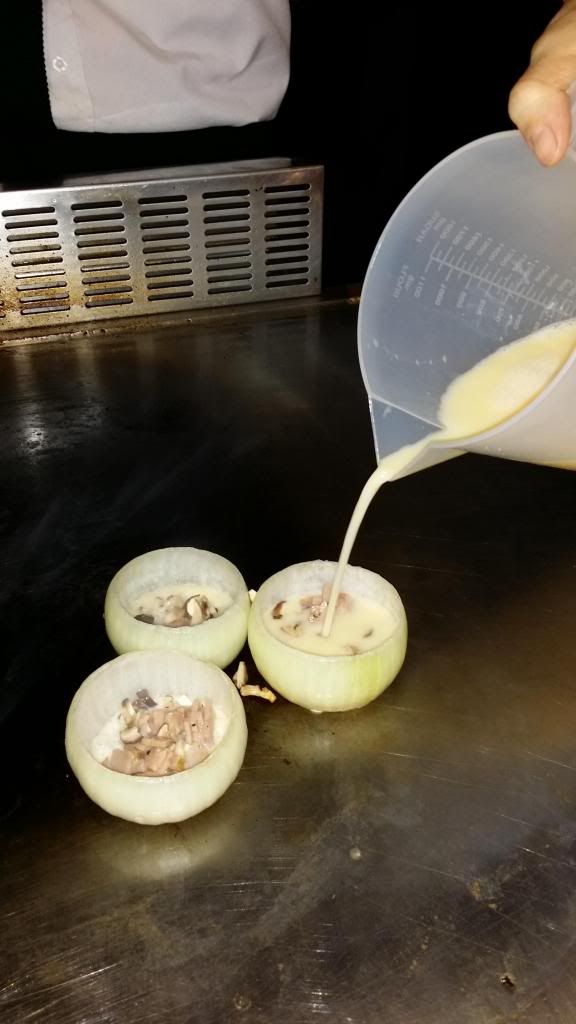 Then let the egg mixture cook inside the onion rings on the hot plate...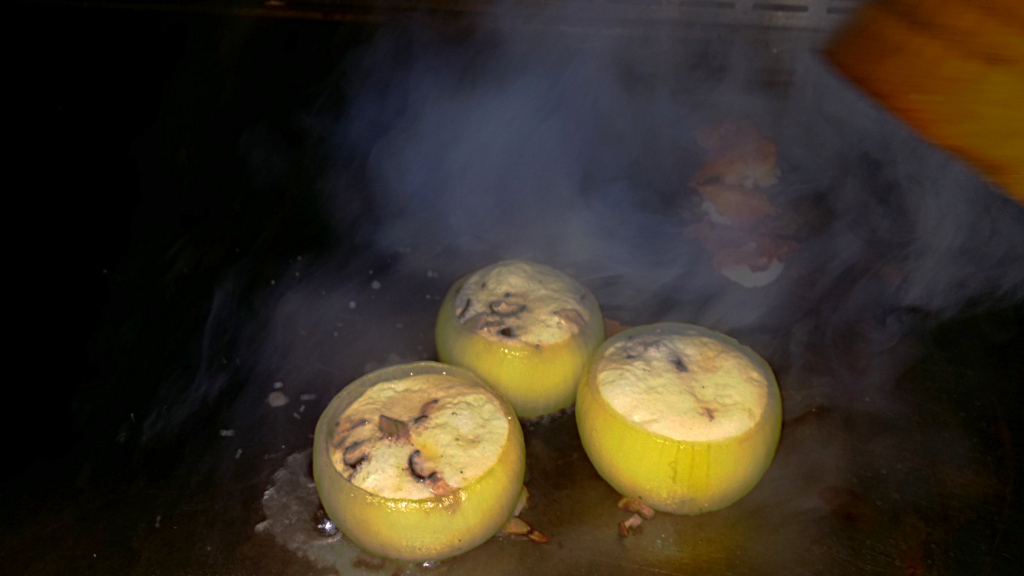 Dish out from the hot plate and serve nicely on a plate. Very impressive indeed as it was our first time trying out teppan chawan mushi. But honestly, I still prefer the traditional steamed chawan mushi as the texture is smoother.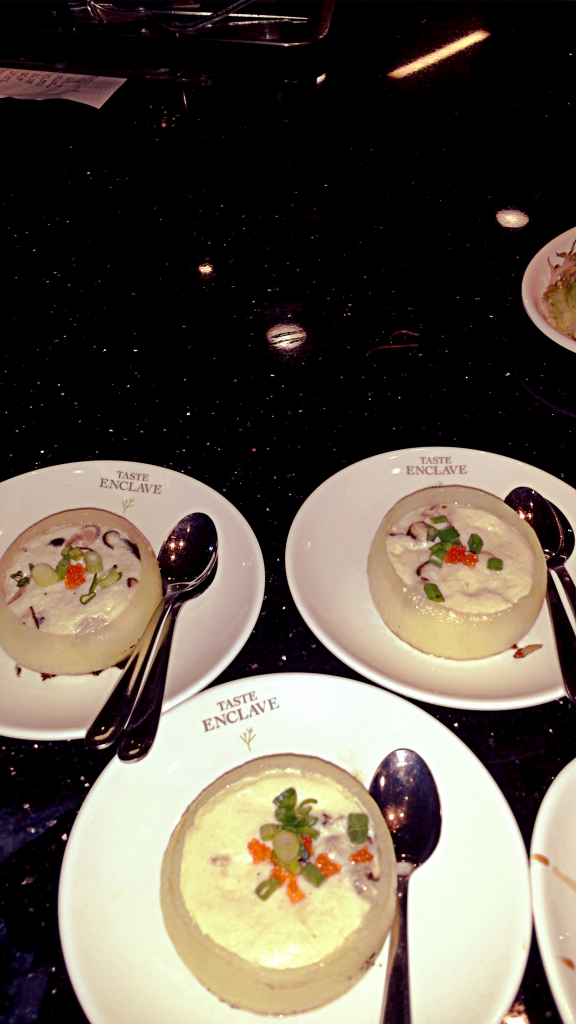 These are part of the dishes off the menu that we ordered and they were all very yummeh!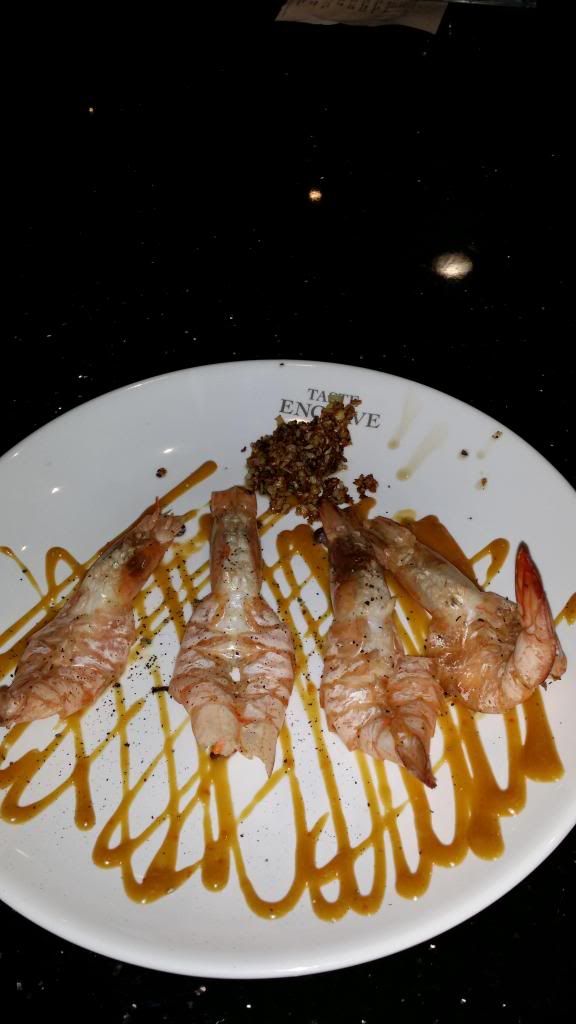 Love this teppan fresh mushrooms and abalone. Excuse the dim and black background as the table is black in color and the entire food court is not very brightly lit up.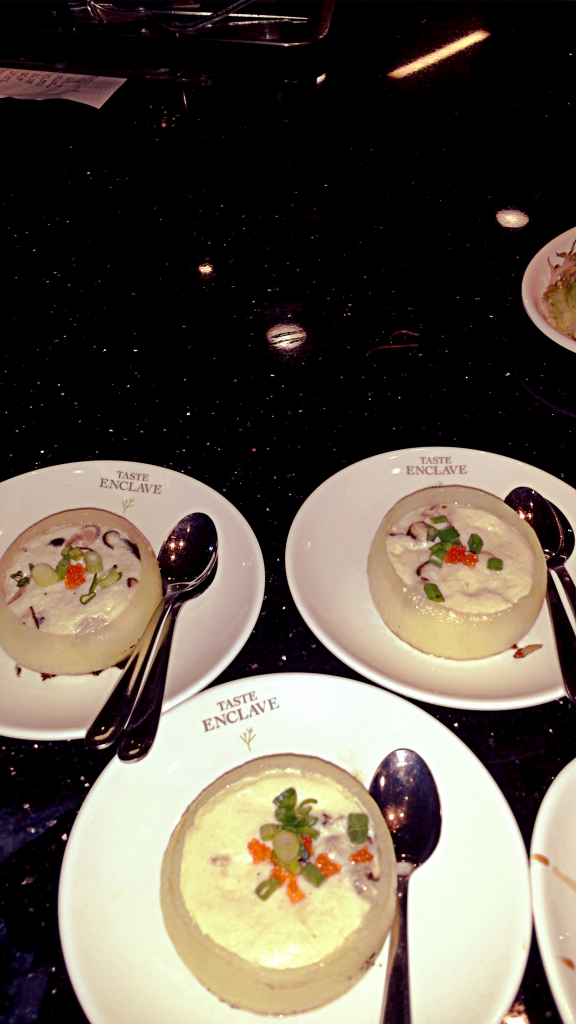 We enjoyed our teppan lunch very much and would definitely come back again to try other dishes.
Rating on HFM's scale = 8/10
Grandeur Teppanyaki @ Taste Enclave
L2-6B, L2-8, L2-9, L2-10 Level 2, Avenue K
No. 156, Jalan Ampang
Kuala Lumpur City Center