After a month plus of abstaining from curried food following my surgery on 29 May, I have been craving for spicy food lately.
Yesterday I cooked Tom Yam fried rice. It's a very simplified version of the authentic Thai Tom Yam fried rice using instant Tom Yam paste and fresh kafir lime leaves. It's a lazy dish to cook on a busy night, yet wonderfully delish.
I used only 2 tablespoons of Tom Yam paste from Mak Nyonya to suit the girls. You can add however much of Tom Yam paste that you desire, based on how fiery your palate is. I didn't want the girls to eat too spicy, lest they get a bad tummy ache or sore throat. Exam is just days away and they must be in their pinkest of health.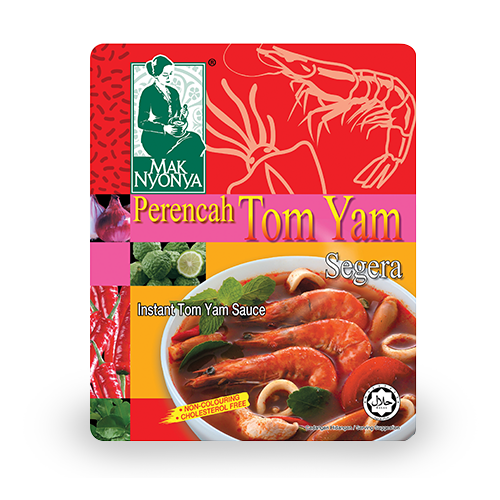 The thinly cut kafir lime leaves imparted a lot of flavor to the fried rice and gave it that Thai punch. I also sprinkled some crispy flavored Korean seaweed to the fried rice to give this dish that more-ishness.
Tom Yam fried rice ingredients:
Cooked low-GI Basmati rice
Tom Yam paste
Lots of onions and garlic, chopped
Thai Fish sauce (optional)
Soy sauce
Chicken, cubed
Chopped scallions
Fried eggs
Kafir lime leaves, cut into very thin strips.
Tomato (optional)
Sweet corn kernel (optional)
You can basically add ingredients that you fancy like prawns, squids and pineapple - anything that's Thai.
Method:
Fry some scrambled eggs and plate up.
Brown onion and garlic
Add chicken and saute till cooked and browned.
Add in Tom Yam paste and stir fry till fragrant.
Add in rice, soy sauce, fish sauce, sweet corn, kafir lime leaves and chopped scallions.
Mix well and fry till the rice and all the ingredients are well mixed.
Plate up and decorate with more kafir lime leaves strips, fried eggs and seaweed.
I chose to cook this on a Tuesday night so that I can keep 2 portions for Drama Queen and Cass to bring to school for lunch as Wednesdays are co-curricular days.