I love eating crispy seaweed as snacks as they're one of the best low carbs snacks to munch on without the guilt. Seaweed is rich in minerals, most prominently calcium, copper, iodine and iron. It is also rich in protein, fibre and vitamins, specifically vitamin K and folic acid, while being low in calories and fat.
At where we live, it is very difficult to find seaweed that is free from salt and sugar. Most of the packaged seaweed products available at our supermarkets are laden with salt, sugar, oil and some with MSG and preservative. This turns me off instantly.
I was so happy when I came across Ki:m Fresh Korean Seaweed while shopping at Mid Valley Megamall. The kiosk opened a few months ago. After sampling the seaweed, I bought 3 packets @ a promotional price of RM10.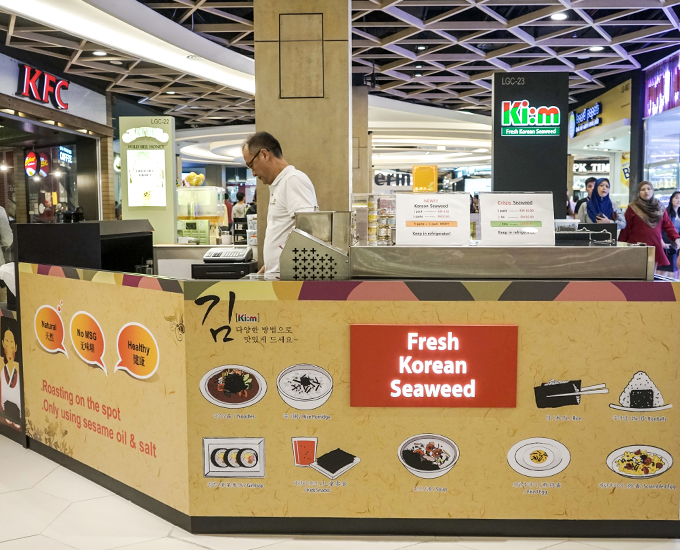 The sheets of seaweed are freshly rolled in a machine only when there are orders. You can tell the kisok sales person your preference, i.e. with salt or without. I wanted without salt and oil but was told that oil is a must-have ingredient. So I settled for 3 packets without salt.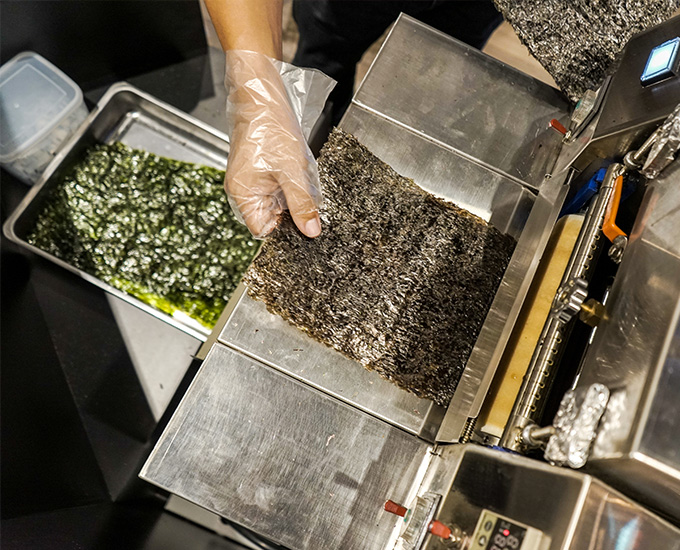 Each packet consists of 3 large pieces of seaweed. To retain its freshness, it's best kept refrigerated.
I eat them straight from the packet on its own, cut them into strips to go with noodles, rice, porridge, bread and even yoghurt. Perfect for making sushi. Yums, love it. It would be even healthier if the seaweed can be prepared oil-free but I guess the oil gives the seaweed sheets the crispiness and prevents the sheets from sticking together. As it is freshly prepared, you can be rest assured that there is no rancid oil taste. You can test taste first before deciding if you'd like to buy.
Will definitely stock them up again before the promotional period ends.
Ki:m Fresh Korean Seaweed
LGC-23 Mid Valley Megamall (opposite KFC)