Alycia has been telling me that everything that she eats tastes bland. Besides, she has zilch appetite. When a person is sick, his/her body needs to rest. The internal organs need a rest too. The best type of food to serve a sick person is fresh fruits and veggie.
So here's what I served her for lunch yesterday...
Jackfruit, avocado and a piece of organic wholemeal bun with grated coconut as filling. And of course her favorite comic book to help remove all the queasiness and discomfort from her! Alycia keeps telling me that reading her comic books and watching TV seem to make her feel better! I told her that it's all in her mind - her mind is controlling her feelings - mind over matter! LOL!!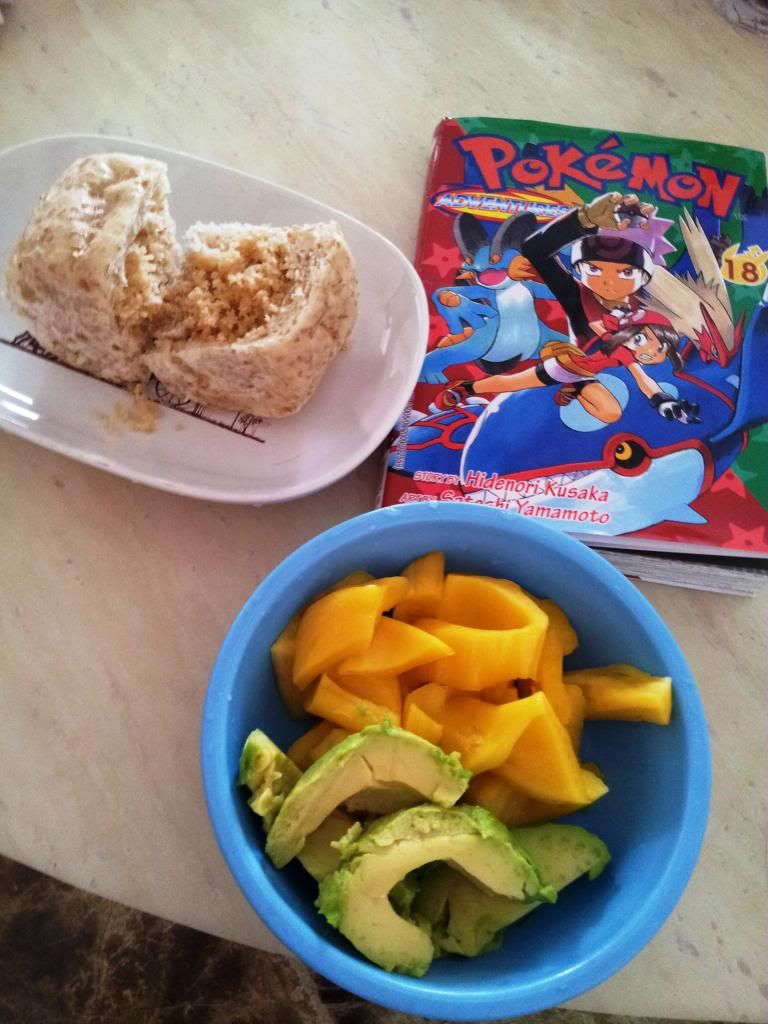 Today, the fever is under control but she has developed a runny nose, cough and lots of phlegm, which is irritating and gagging her throat, thus causing her to throw up and the nauseousness. And today, Sherilyn got bitten by this most vicious bug too! When it rains, it really pours. Now I have 2 sick pups to care for. I'm praying hard that Cass won't be the next victim. And me too, I pray that I'll be protected from the virulent bugs. The household will go haywire when I am down too and there is no one else to help me!